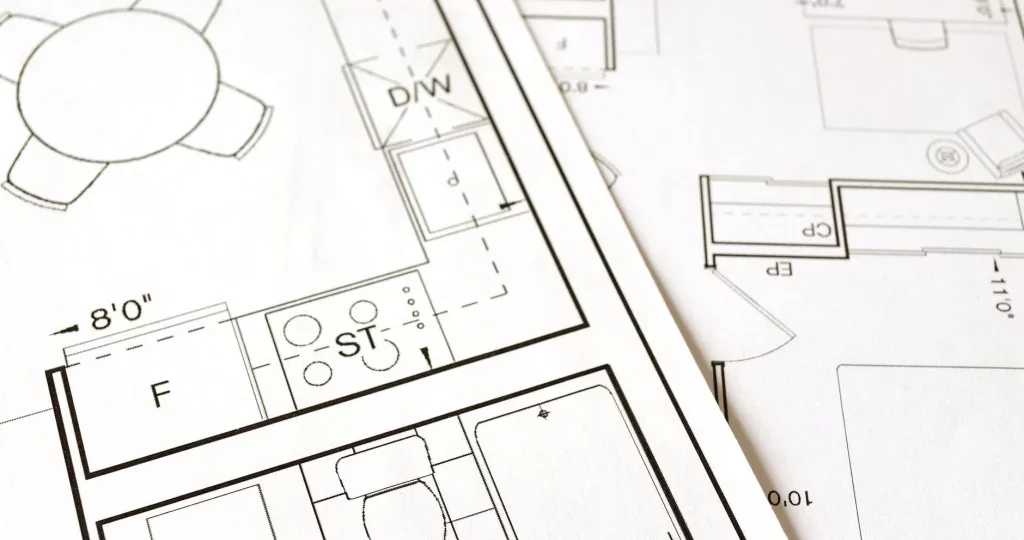 Many people who have never worked on a Design-Build project have preconceptions and a basic misunderstanding of how it operates. It's a strategy we're excited about because we've witnessed the numerous advantages it provides to our clientele. We thought we'd answer some of your most often asked Design-Build questions.
WHAT IS DESIGN-BUILD?
Design-Build is a project delivery technique in which 44 Construction provides both design and construction services to the Project Owner under a single contract. 44 Construction is the Owner's sole point of contact, arranging all of the details on the Owner's behalf and reducing the client's administrative load. 44 Construction takes the reins as project manager, assembling a team of specialists from many disciplines. A simplified collaborative approach, open book communication, early and efficient planning, and a greatly reduced risk for the Project Owner are all hallmarks of the system.
HOW IS DESIGN-BUILD DIFFERENT FROM OTHER PROJECT DELIVERY METHODS?
Other building delivery techniques lack some of the advantages that Design-Build provides. Risk and responsibility for project objectives are the main distinctions, and they can have a big influence on quality, preconstruction efficiency, cost, and schedule.
WHAT ARE THE BENEFITS OF DESIGN-BUILD?
FASTER DELIVERY – Collaboration combined with a synchronous process results in a shorter delivery time frame and fewer issues.
REDUCED ADMINISTRATIVE BURDEN – Contractual components are handled by 44 Construction, allowing the Owner to focus on the project rather than the paperwork.
BETTER QUALITY – the team is held to high standards of responsibility and is involved in the project's success from the start, resulting in higher-value project outcomes and innovative thinking.
REDUCED RISK – 44 Construction absorbs the bulk of the risk for the whole project by taking on accountability, contractual conditions, and coordinating efforts.
MAXIMUM PRICE GUARANTEE – 44 Construction gives a "GMP" to ensure that there are no surprises and no sticker shock at the conclusion of the project.
OPEN BOOK POLICY – 44 Construction makes all construction cost data and information available to the Owner.
SINGULAR RESPONSIBILITY – 44 Construction is the Owner's single point of contact for all project-related issues.
SHARED COST SAVINGS – an integrated team strategy encourages everyone to save money from the start, resulting in shared cost savings for the Owner at the end of the project.
ISN'T DESIGN-BUILD MORE EXPENSIVE?
Quite the opposite! Its collaborative character allows for considerable cost savings because the project team is formed early and works collaboratively to design the project. The Owner's cost is reduced as a result of more cost-effective and efficient decision-making, faster design, and earlier purchasing of long-lead materials, which results in a streamlined construction schedule that saves both time and money.
WON'T WE LOSE CHOICES AND CONTROL OF THE PROJECT BY CHOOSING DESIGN-BUILD?
The short answer is a resounding No! Competitive price, subcontractor selection, and material specs are the three key factors that lead to this misunderstanding. Horst invites at least 3-5 prequalified subcontractors to bid on each trade package, guaranteeing that our Owners receive competitive pricing as well as the quality craftsmanship and attention to detail that their projects deserve. Owner-suggested or chosen subcontractors are welcome to participate in this procedure. After that, we conduct a "apple to apple" bid comparison and discuss the results with the Owner. The final decision is ALWAYS made by our Owner. 44 Construction gives information, ideas, and chances for value development in terms of material selection, but the Owner decides the material selection criteria. Not a dictator, but a guide and advocate is our job!
Reference : horstconstruction.
ARE YOU WONDERING IF DESIGN BUILD IS THE RIGHT CHOICE FOR YOUR PROJECT?
BOOK A CONSULATION