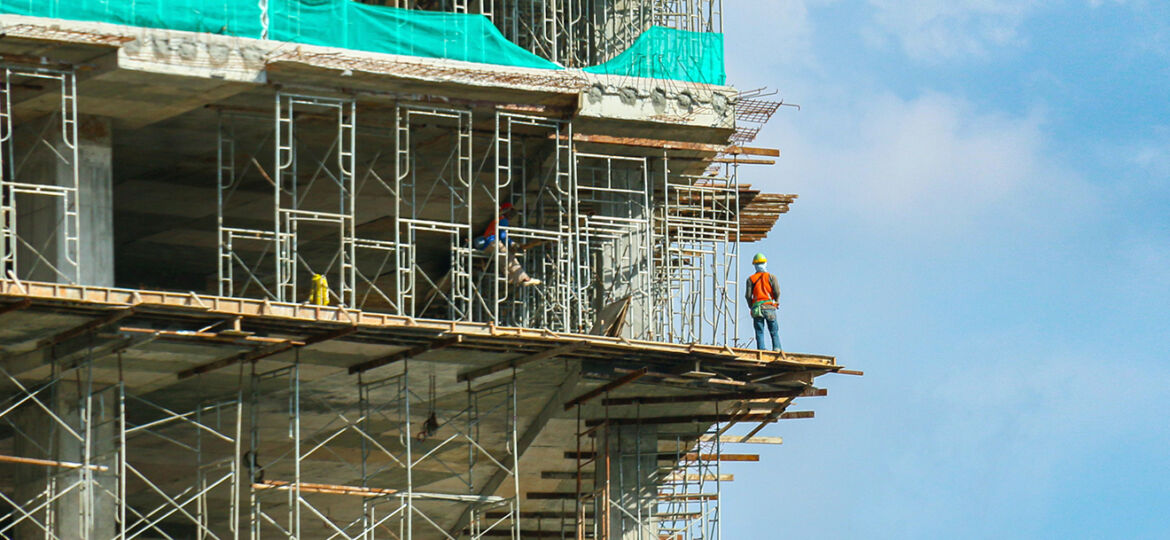 Choosing a construction company to plan and complete your project is a significant choice to hire the right construction firm to help you design and finish your project. Making the wrong decision might result in you wasting many hours of your time and spending more money than necessary. Choosing the appropriate one may make the project go more smoothly, quickly, and inexpensively.
It's tempting to choose the firm that gives the lowest price while weighing your alternatives.
A building project, on the other hand, will impose several demands on a construction crew. Things may not run as smoothly as they should if you lack necessary experience and the suitable personnel on your team.
We've identified eight key factors to look for in a construction firm to help you choose one for your next job.
RELEVANT EXPERIENCE
Past success is one of the best predictors of future success. If a construction business recently finished a project with many of the same aspects as yours and completed it effectively, there's a strong chance they can do it again. They'll have learnt how to properly approach the project and what obstacles they could face.
Identify what precise features your project will require to determine which firm has the most experience for your project. Examine the project's scope, square footage, and the conditions in which it will be carried out. What are the different sorts of rooms or spaces in the building? What is the scope of the project? Will the project take place in an existing structure or will it be brand new?
Make a list of those components, and then ask the firms you're considering for samples of projects they've accomplished that meet those requirements. Keep in mind that the experience doesn't have to be identical in certain circumstances to be useful – but knowing that your chosen partner has successfully included comparable features in previous projects is critical.
PROJECT TEAM
While the company's project experience is crucial, the experience of the people who will be managing your projects may be much more significant.
You want to know who will be in charge of your project on a day-to-day basis when you choose a construction company. Request that they send you resumes for key employees who will be leading your project, along with examples of their previous work. The project executive, project/preconstruction manager, and superintendent are usually included in this group. Past projects they've worked on, as well as any schooling or professional qualifications, should be included on the resumes.
You may analyze which team has the best experience for your project based on thorough resumes explaining their experience.
TESTIMONIALS, REFERENCES, & REVIEWS
Another key step in weighing your possibilities is to look at what previous clients and business partners have to say about them. Testimonials, references, and reviews all provide information about how it is to work for the organization. Look for references to their quality of work, collaborative attitude, and desire and capacity to work through problems as they emerge.
While locating these references and testimonials may take some effort, hearing directly from prior clients and business partners can provide you with a clear picture of what it's like to deal with a firm.
RESPECT FOR YOUR BUDGET
You want a construction company that can do the greatest job for the lowest price. Prioritizing cost over all else, on the other hand, can be a dangerous strategy.
Instead, you need a construction crew that is not just dedicated to staying within your budget but also considers the entire worth of the project.
When analyzing bids, it's critical to look at them as a whole rather than simply the bottom line. If one bid is much lower than the others, you should investigate why.
Was something overlooked by that firm? Are they squeezing every last penny out of the project now? While it may be tempting to go with the lowest bidder, this might lead to severe problems later. Costs should be considered in conjunction with the other elements on this list.
The skill and desire to execute exceptional value engineering is another cost concern. Value engineering entails more than merely lowering the cost of your project. Its purpose is to improve the value of your project by removing or replacing items that aren't necessary for the project's core goal.
THEIR SUBCONTRACTORS
A successful construction project relies heavily on quality subcontractors. You want to make sure you choose a construction firm that will put together the greatest crew available to complete your project.
You want to work with a construction company that has worked with local subcontractors before. They'll have a better understanding of the various firms' job quality and professionalism. They should also have built connections with the subcontractors they trust and utilize frequently, since these ties may assist enhance the project's overall quality.
Furthermore, your construction team should have a procedure in place to prequalify new subcontractors so that they can be confident that they're bringing a respectable firm onto your project.
LICENSING, BONDING, & INSURANCE
You should make certain that the construction businesses you hire are completely licensed to work in your state. You may verify this by requesting a copy of their license as part of their proposal or qualifying reply.
Next, check to see if your construction business is insured. This safeguards you in the event that the firm is unable to complete the job or does it in an unsatisfactory manner.
You should also double-check that they have enough liability and property damage insurance, as well as worker's compensation coverage. In your request for qualifications or proposal, include a request for insurance certificates.
SAFETY
You can't have a successful project if your construction crew isn't operating safely.
You should acquire a clear idea of a construction team's dedication to safety before hiring them. Various safety-related indicators, such as EMR (Experience Modifier Rate) and OSHA 300 and 300a logs, can demonstrate this.
The EMR of a corporation assesses the chance of an accident in comparison to industry norms. An EMR of 1.0 indicates that the company's risk of having an incident is around average. Anything below 1.0 indicates that they are less likely to be involved in an accident, while anything above 1.0 indicates that they are more likely to be involved in one.
You may also request a copy of their OSHA 300 and 300a forms for a more in-depth examination (with personal information redacted). These standardized forms document any work-related injury or sickness that may be documented.
Even if a corporation is steadfast in its dedication to safety, accidents can still occur. Even if their safety reports show a few of mishaps, they may still be a safe construction business capable of completing a wonderful job. However, if you see that accidents occur frequently or that the same sorts of incidents occur again, this is not a good indicator.
You may also inquire about their company's safety policy and whether or not they employ a full-time safety officer. This is usually an indication that the organization takes workplace safety seriously and is working to educate personnel and establish effective safety initiatives.
UNDERSTANDING & VALUING YOUR GOALS
The final, and perhaps most crucial, quality to look for in a construction crew is a commitment to understanding and carrying out your project's vision.
It's more than simply a floor, walls, and roof, no matter what sort of structure you're constructing or remodeling. Every construction decision you make will have an impact on the project's personality and how end-users interact with and inside it.
You'll need a construction business that thoroughly comprehends your project's short- and long-term objectives. They'll be able to assist you along the process, ensuring that you have a finished product that meets your organization's demands.
The initial stage in our building process at 44 Construction Limited is to learn about your project's goals. From preconstruction to project closeout, we'll utilize this to influence all we do.
Reference : horstconstruction.
GET YOUR PROJECT OFF TO A GOOD START.
BOOK A CONSULATION